Dennis Returns as The Colonel in "Sniper G.R.I.T." (Global Response & Intelligence Team)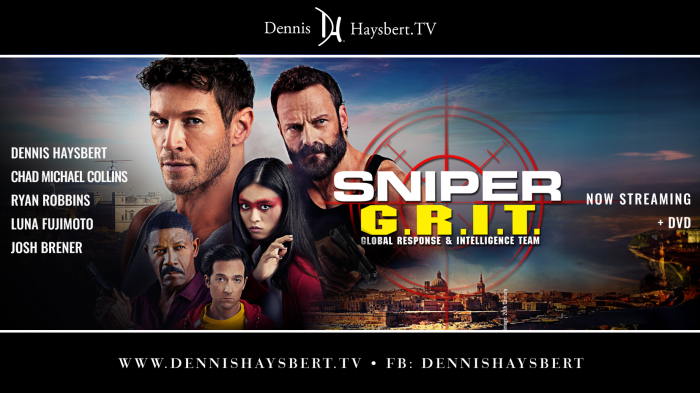 When an international cult threatens global stability and kidnaps Lady Death (Luna Fujimoto) – Ace Sniper Brandon Beckett (Chad Michael Collins) and the newly-formed Global Response & Intelligence Team, G.R.I.T must spring into action to protect the world.

Led by Colonel Stone (Dennis Haysbert) the team's mission sends them to Malta where they must infiltrate the cult, take out the leader and stop the threat. Ryan Robbins and Josh Brener also star in the latest installment of the Sniper movie franchise.
Here's a Preview:
Ready to watch?
SNIPER G.R.I.T is available on DVD and streaming platforms. You can find a link in my Screening Room!