ABOUT ME
Hey, there! Thanks for stopping by and saying hello! :- )
What an amazing year! Fall is here and so many great things have happened since we last said "hello." I spent the past few months shooting my new TV series, "Incorporated," and just wrapped the shooting for a new movie called "Kodachrome." And what an exciting month we have ahead!
My Syfy series "Incorporated" – AND my BBC One Series "Undercover" – are BOTH premiering in November!
Wow! My manager Geevani also has me getting ready to shoot another movie that premieres in 2017!
It seems like this year is flying by, with even more great things coming! Today I am sharing great news about my latest work so you can get your DVRs and Streaming Media Players ready to watch! Plus, you can read all about my 2016 movies, including "Jarhead 3: The Siege," "Sniper: Ghost Shooter," and "Dead Rising: Endgame"!
I share all my breaking news on Facebook, Twitter, and Instagram – so be sure to connect with me there! Be sure to drop me some questions and I'll make time to answer!
Wow! So much is happening. Let's get this update started!
~~
TWO NEW TV SERIES – PREMERING IN NOVEMBER!
BBC America Presents: Undercover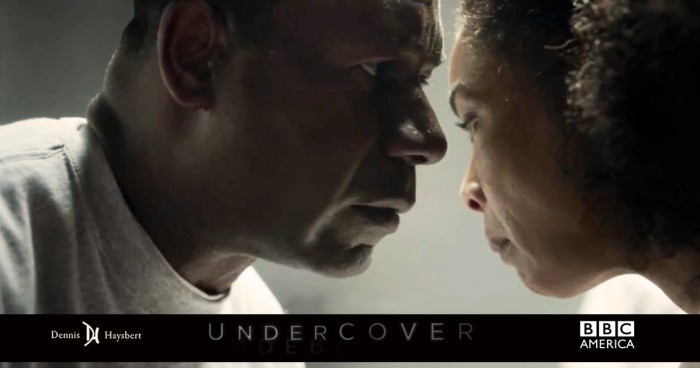 Earlier this year, Fans in the U.K. enjoyed the world premiere of the British Broadcasting Corporation's new drama series, "Undercover." Now, on November 17th, Fans in the United States get to experience the hit on BBC OneAmerica!
I play Rudy, an American falsely imprisoned and sitting on Death Row, who is assisted by the character, Maya. The show stars me, Sophie Okonedo, Adrian Lester – and is created by Peter Moffat.
Throughout the 6 episodes, there are twists and turns while several contemporary issues are explored. Plus, we are planning another "Watch and Win with Dennis" game where you watch the show on TV, then answer a question about the episode on my Facebook page. You have the chance to win prizes from my DH6 Store.
How cool is that? :- )
I look forward to sharing this show with you! Want more details? See my Official Website where I posted links to see previews!
~~
The Syfy Channel Presents: Incorporated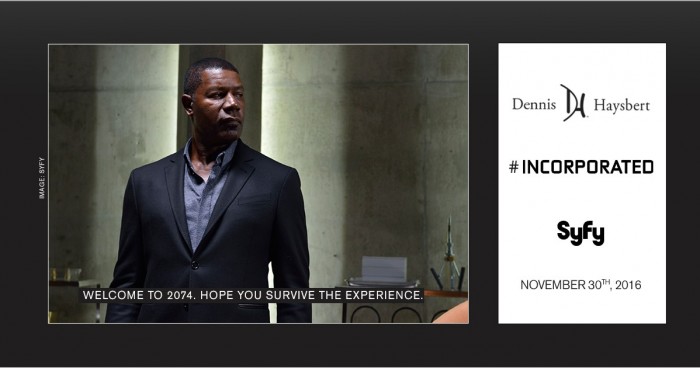 Call your friends and tell them: Wednesday nights, we have a date with Dennis Haysbert!
That's right! Syfy Channel has announced the worldwide premiere of my new TV series, "Incorporated" – is happening on Wednesday, November 30th! The series takes place in a future, when corporations have ultimate power and control over the population.
I play Julian, the feared head of security at SPIGA corp. The cast includes me, David Hewlett, Ian Tracey, and Julia Ormond.Theshow is executive produced by Matt Damon and Ben Affleck and I am so excited for the premiere! Then, I look forward to chatting with you about it, on Facebook and Twitter!
Want to learn more about the series? Click here!
~~
MORE GREAT MOVIES AND TV SHOWS IN MY SCREENING ROOM!
Universal Presents: Jarhead 3: The Siege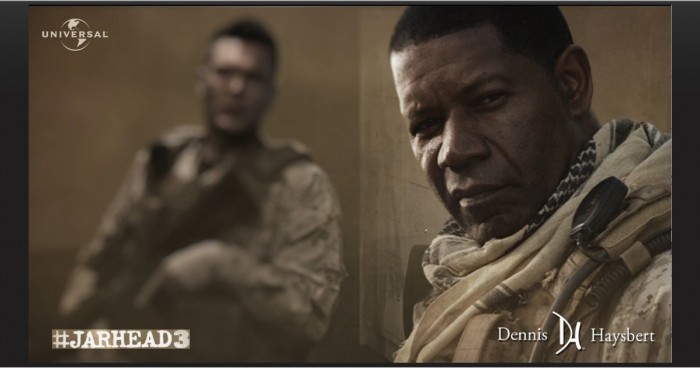 Universal Home Entertainment and I are excited to announce that "Jarhead 3: The Siege," is now available for purchase on Blu-Ray, DVD, and Digital Streaming – and I have the link on my website!
Albright (Charlie Weber) is an ambitious marine who starts a stint at an embassy in the Middle East. As he is getting adjusted to life and the politics of the office and region, he discovers a possible security threat. His worst fears are then confirmed when the embassy is attacked and it is up to him to survive and defeat the insurgents.
I reprise my role as Major Lincoln in this all-new, military-action thriller, directed by William Kaufman and also starring Scott Adkins.
Want to see pick up a copy? Click here!
~~
UFO Pictures Presents: Sniper 6: Ghost Shooter, Now Playing in My Screening Room!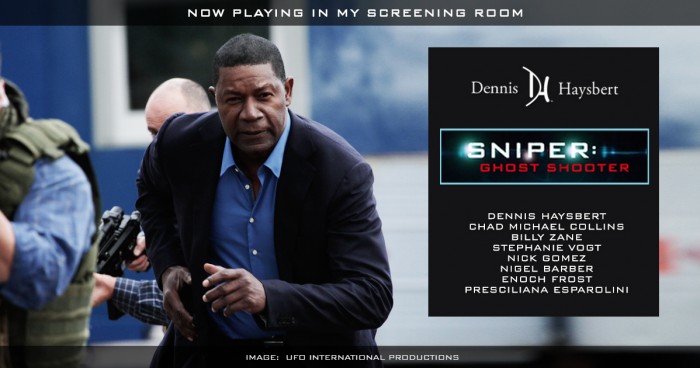 The Colonel is back in the all-new military-action series, Sniper: Ghost Shooter. 
A gas pipeline is under attack and making matters worse it looks like there is someone working on the inside!
This high-action thrill-ride is filled with twists and turns, and also stars Chad Michael Collins, Billy Zane, Stephanie Vogt, Nick Gomez, Nigel Barber, Enoch Frost, and Presciliana Esparolini.
Want to see a preview?Click here!
~~
Crackle and Contradiction Films Present: Dead Rising: Endgame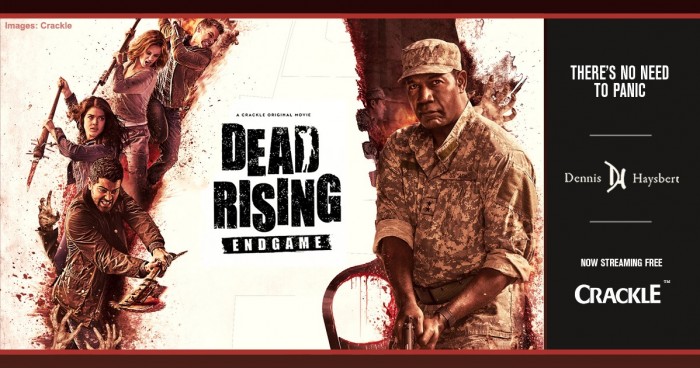 This summer, zombie returned to Mission City and I was on the scene as General Lyons. Yes, it's true… I am the ONLY one who can handle the zombie apocalypse, so grab your Zombrex and join me in the fight for civilization!
The all-new sequel brings the fun of the best-selling videogame to the big screen with some pretty awesome scenes. The film also stars Billy Zane, Ian Tracey, Marie Avgeropoulos, and Keegan Connor Tracey.
Ready to watch? Stream it FREE from Crackle!
~~
CHECK OUT THE DENNIS HAYSBERT SCREENING ROOM FOR MORE FILMS AND TV SHOWS!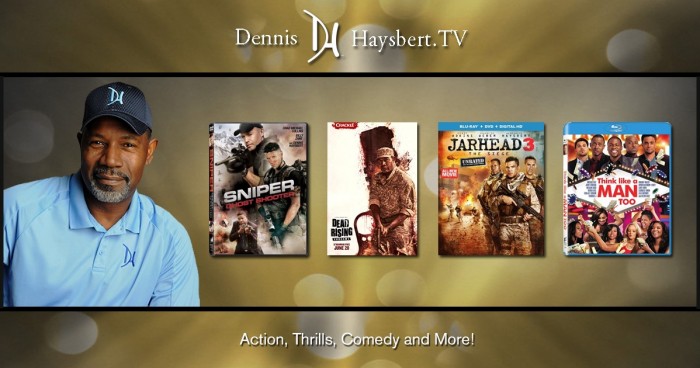 Ready for a fun movie and TV night? Then check out the Screening Room where you can get links to Amazon Instant Video and watch now!
Shout out to Matthew for adding my latest movies!
~~
MEET MY STYLIST: MARLA REID, OF MAKEWAY GURLZ, INC!

I am excited to introduce you to my exclusive stylist, Marla Reid, of Makeway Gurlz Inc.
From the runway to the boardroom to your weekend getaway: Marla shows you how to achieve the next highest version of you — in wardrobe that is current, powerful, and elegantly stylish.
Marla is always dressing me in clothes that look great. And you know what? I think she is awesome.
Want to know more about Marla? Check out her profile at the GS Management Group, Inc. Website.
THANKS FOR STOPPING BY!
I really appreciate all your support and the messages you send. It truly warms my heart and I love reading all your comments. Be sure to send me more notes on Facebook and Twitter and I'll make some time to send back some answers!
For business matters, you can contact me through my manager, Geevani Singh, at this link.
Thanks for stopping by and be sure to visit often, because there is always something fun to see, do, and get at www.DennisHaysbert.tv – and don't miss our exciting Fall Sale happening now at www.DH6Store.com.
Have a wonderful day!
-Dennis
MY CASTING PROFILE
DENNIS DEXTER HAYSBERT
Gender: Male
Physique: Athletic
Ethnicity: African American
Height: 6 feet 5 in
Hair Color: Black
Voice Type: Bass
Weight: 205 lbs
Hair Length: Buzz Cut
Unique Traits: handsome
Age Range: 37-60
Eyes: Brown