ABOUT ME
Hey, there! Thanks for stopping by and saying hello! :- )
What an amazing year so far! Summer seems like it flew by when I think about all the fun I had with family and friends. Especially on the golf course! :- ) Now that the cooler Winter weather is here, I thought I would take a break from set and share some of the things happening with me.
NAKED
This summer I had a great time attending the Netflix Premiere of Naked, which took place at the Essence Festival in New Orleans. I play Regina Hall's father, and she is about to marry Marlon Wayans. But for some strange reason … he keeps getting stuck in an elevator and caught in a hilarious time loop.
The laughs keep on coming. Check it out on Netflix! (Image courtesy of Netflix.)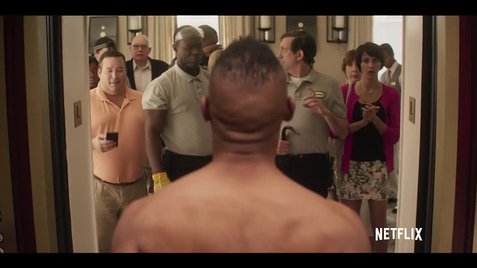 REVERIE
Now … here comes some more exciting news!
This fall I began shooting my new TV show, Reverie, for NBC – and it premieres in March 2018! The cast and writers are amazing and I can tell you: if you loved 24 and The Unit – you are going to *LOVE* Reverie! (Image below courtesy of NBC.)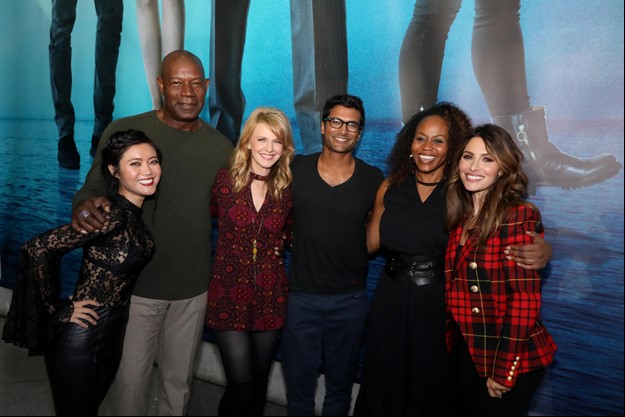 We were all at New York Comic Con participating in a panel discussion about the show and saw a screening of the pilot. The response was amazing and the room was buzzing with positive feedback.
If you don't already know … this show is a way-cool virtual reality thriller that explores complicated events and consequences that unfold in an advanced VR world. The show also stars Sarah Shahi, Kathryn Morris, Sendhil Ramamurthy, Jessica Lu, and yours truly. What a GREAT cast! :- )
Stay tuned for more details about the NBC premiere in March 2018 and you know I'll be sharing more details with you in the coming months! In the meantime, check out the awesome poster on display at #NYCCC (Image courtesy of NBC):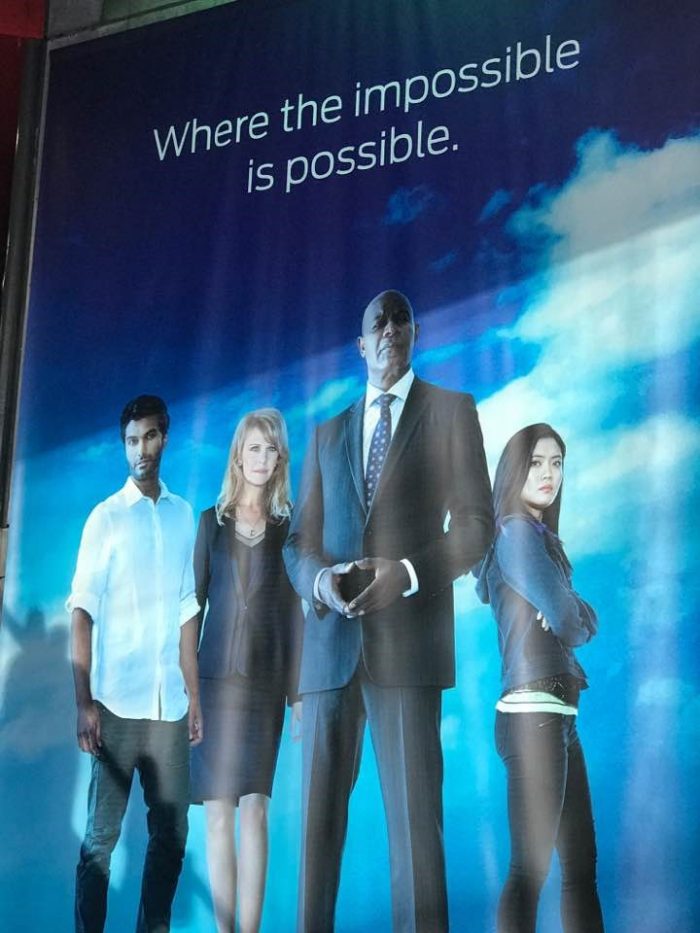 MORE NEWS! MY SOCIAL MEDIA ACCOUNTS ARE MOVING!
I am excited to announce that I am updating my social media handles. The opportunity presented itself and I decided now was the time to switch them. My new locations are below and don't' worry, all my current fans and friends will automatically make the switch:
Twitter: @DennisHaysbert
Instagram: @DennisHaysbert
Facebook: Facebook.com/DennisHaysbert
Remember: If we are already connected, you are automatically being transferred to my new pages. If you want to give me a holler, now you know where to find me!
MY MOVIE KODACHROME IS COMING TO NETFLIX!
I have another great project coming soon, called Kodachrome. Deadline reports it was recently acquired by Netflix and the release date will be announced soon!
The movie is set in the final days of the still-photo development system, called Kodachrome. The story follows a father (Jason Sudekis) as he rushes to a Kansas photo lab to get his pictures developed before the imaging technology disappears forever!
The film co-stars Elizabeth Olsen, Ed Harris and yours truly! I'll keep you posted on the premiere date!
HAVE YOU PLAYED MY TRIVIA GAME?

You know my Trivia Games have been nominated for Best App, Best Original Content (twice), and Best Mobile Game … right? Well here's your chance to re-live some of my favorite TV and movie roles.
Check out my Dennis Haysbert Trivia Game, Volume 4! The awesome game features original music, trivia questions about my work – and I guide you all the way through till you hear your score! Can you get a perfect score? Click here to play and let's find out!
Special shout out to Bob Thole for writing the original music, and to everyone who has shared it with friends!
CHECK OUT MY SCREENING ROOM!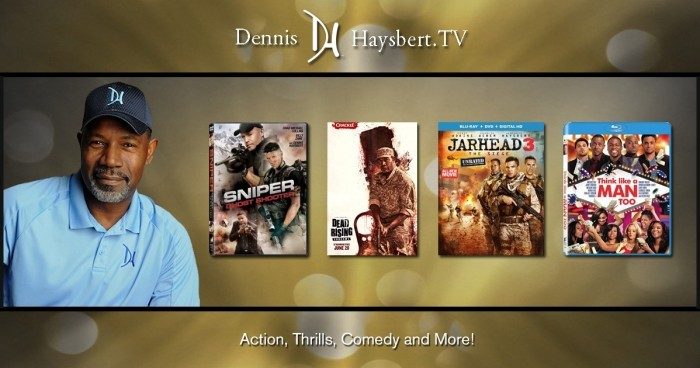 Every now and then, we all enjoy kicking back watching great films and TV shows. That's why I put together a collection of my favorites that you can access from my website!
Check out the Screening Room on www.DennisHasybert.tv and stream my shows instantly via Amazon Instant Video and Crackle! Throughout my career I have starred in action movies, romantic comedies, and dramas. Whichever genre if your favorite, you'll find it on my website!
FALL SALE IN MY DH6 STORE!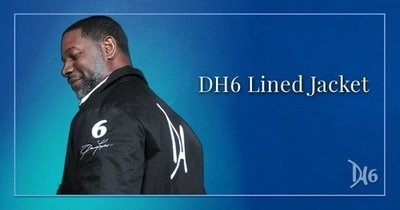 It is official! My DH6 clothing line is on sale right now at www.DH6Store.com. We have plenty of items to keep you warm and stylish this Fall, like DH6 Hoodies, DH6 Lined Jackets, and more! Looking for a great holiday present? You'll find it there!
SHOUT OUT TO MY CREW
As we head into the holiday season, I want to take a moment and say thanks to some very special people in my life. Behind the scenes, they do a lot of work to keep my career moving forward. They put in a lot of hours, keep me on schedule, and push me to keep expanding and growing far beyond my wildest imagination.
GEEVANI SINGH AND GS MANAGMENT GROUP, INC.
Ten years ago, I met an amazing woman who came into my life and changed it forever. Her name is Geevani Singh and she is my Manager and Voiceover Agent at GS Management Group, Inc.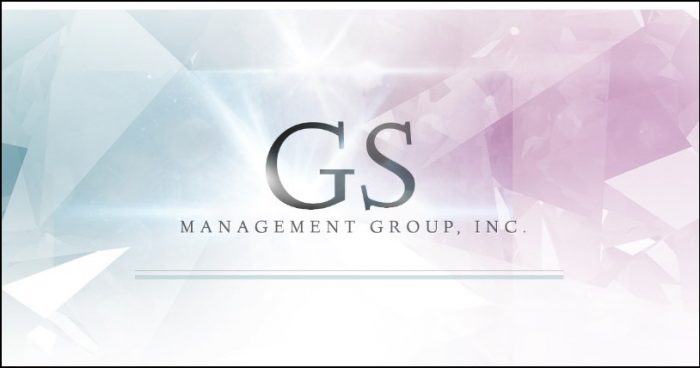 When you meet Geevani, you'll fall in love with the awesome way she gets things done. She is tireless, authentic, and knows how to achieve success in the fast-paced landscape of movies, TV shows, special appearances, commercials, print, and more.
We have traveled the world working and I am very grateful for the way she shapes and guides my career.
Thank you, Geevani. You are extraordinary and I look forward to the next ten years – and more!
MY DEAR FRIEND, REV. JENENNE MACKLIN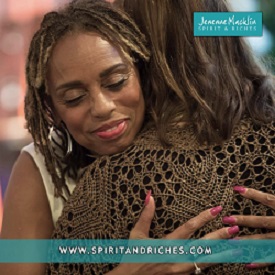 Next, let me say thanks to Rev. Jenenne Macklin, whom I have worked with for the last ten years. Rev. Jenenne's coaching is a constant inspiration that I find essential to my life and career. I attribute her with keeping me focused and clear in a sometimes-difficult industry. While her roster of clients is exclusive, I am proud to have her on my team and in my ear.
Rev. Jenenne has a very distinct way of articulating the connection between thinking about … and doing something about, to create mindset-shifts for success. Not only a coach, she is a speaker and author who hosts workshops and luxury retreats that empower women to step into their vision of what their life could look like, while guiding them to re-write their blueprint for success.
It is a powerful experience seeing people realize their "ah-ha" moments and realign their goals with their dreams. Congrats, Rev. Jenenne, on an outstanding 2017 North American tour! We are all excited for your next book, Choose You First: An Invitation to Self-Love!
MY STYLIST: MARLA REID OF MAKEWAY GURLZ, INC!
I am always excited to talk about my exclusive stylist, Marla Reid of Makeway Gurlz Inc.
From the runway to the boardroom to your weekend getaway – Marla shows you how to be the next highest version of you, in wardrobe that is current, powerful, and elegantly stylish.

Marla keeps me looking sharp and you know what? I think she is awesome!
Learn more about Marla on the GS Management Group, Inc. website!
PAVING THE ROAD AHEAD: HUMMINGBIRD PRODUCTIONS
Every day I am amazed at how my schedule and body of work comes together. It almost seems like magic. But there is a mastermind behind it all … and that mastermind is G at Hummingbird Productions.

G leads multimedia production and digital distribution for many of my projects, including: movies, TV shows, my official websites, my DH6 Signature Clothing Line, my original Dennis Haysbert Music, my Trivia Games; and the new digital content we have coming in 2018.
Thanks for keeping me in the forefront of digital technology, G! Your vision and dedication are astounding. You are the best!
RGM Global Media Marketing and Advertising: Making MY BRAND VISIBLE TO THE WORLD!
And … a final shout-out to Rikk Galvan's firm: RGM Global Media Marketing and Advertising!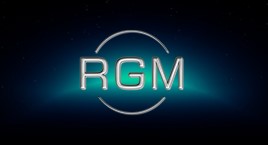 RGM is the digital content developer for the Dennis Haysbert brand and DH6 Store. We all think of RGM as our resident "scientists." The library of digital content they made for me has received multiple award nominations and worldwide recognition. RGM builds and maintains my Internet sites, produces my original music, and manages the global distribution of DH6 branded merchandise.
RGM is also the developer of my Trivia Games Volume 1, 2, 3, 4 – and Volume 5 is on the way! How exciting!
THANKS TO ALL
As you can see, there are a lot of things happening behind the scenes and to everyone listed above – and all their associates – THANK YOU! I am honored to work with a great team of intelligent, centered, and amazingly talented people. I love you all.
THANKS FOR STOPPING BY!
I really appreciate all your support and the messages you send. It truly warms my heart and I love reading your notes. Be sure to send hit me up on Facebook, Twitter, and Instagram and I'll keep you posted on all the cool things I am up to.
For all business matters, you can contact me through my manager, Geevani Singh, at this link.
Be sure to visit often because there is always something fun to see, do, and get at www.DennisHaysbert.tv … and don't miss our exciting Fall Sale happening now at www.DH6Store.com.
Have a wonderful day!
-Dennis