WELCOME TO MY OFFICIAL WEBSITE
It's great seeing you! You may notice things look a little different. Summer is here and I wanted to update my look — so I relaunched my Official Website, created an all-new DH9 Golf Clothing Store, and tied everything together with an all-new Dennis Haysbert Trivia Game, Volume 8!
Wow! Everything is looking great and I invite you to browse all my new sites – especially the new information and photos for my Netflix series, Lucifer. You know I have a starring role as Luci's father, GOD, right?
Summer is in full swing and remember – keep yourself and your family safe. We have come a long way together and we have so many great things ahead and I look forward to sharing the experience with all my favorite people – and that means you.
PART 2 OF LUCIFER SEASON 5 – NOW STREAMING!
When news broke that I am playing Godon the TV series, Lucifer – the internet exploded! From the beginning of the series God was mentioned – and never revealed. When my casting was confirmed … word spread all over the world quickly! And when Season 5 Part 1 premiered, fans had to wait till the last episode to get a glimpse of me. Immediately, people started wondering what I had in store for my children.
Now, the wait is finally over! Season 5 Part 2 is now streaming on Netflix and you can get the link from my Screening Room!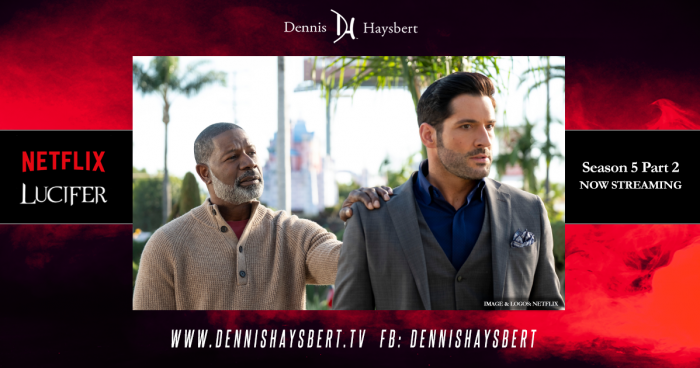 To recap: the TV series follows Lucifer Morningstar (Tom Ellis) who resigns his throne and moves to Los Angeles. Things must have really gotten out of control because now, GOD is coming to earth to check on things … and set things straight. Part 2 premiered Friday, May 28th, and fans of Lucifer are thrilled. Finally, another great thing to binge watch!
I don't want to spoil anything before you watch … just know that I have come to reunite with my children and, like all families, get ready for some drama! Lol. If that wasn't enough, I get to know Lucifer's colleagues in the police force and I have some fun with them, as well – especially in the musical episode!
There is so much drama and action packed into this season. If you are ready for some great television, be sure to Binge this weekend!
MY NEW DH9 GOLF CLOTHING STORE IS OPEN!
Have you heard the news? My all-new DH9 Golf Clothing Store is now open!
I created my DH9 Golf Clothing to provide a signature look that makes you look and feel amazing. I love the idea of you turning heads and sinking birdies while rocking your favorite DH9 Golf Polo and Golf Hat.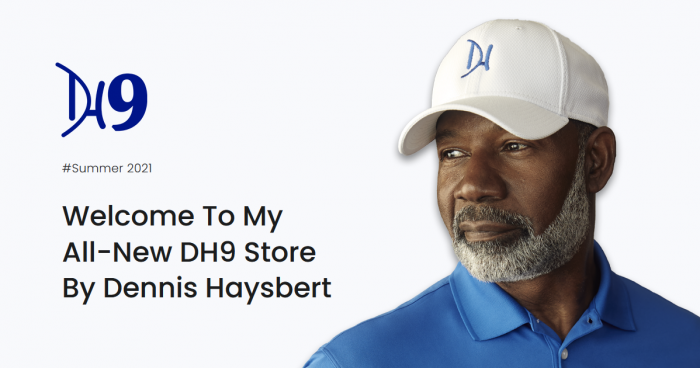 The new collection includes Golf Polos, Golf Hats, Face Masks, and Neck Gaiters for Men and Women. They are all comfortable and feature my stylish DH9 Logo. A perfect combination for a day on the links.
This season's colors are Blue and Black. I can hardly wait to see how great you look wearing it!
LIGHTS, CAMERA, ACTION! YOU READY TO PLAY MY NEW TRIVIA GAME?!
Yes! My all-new Dennis Haysbert Trivia Game Volume 8 is here and ready to play! A lot has happened since Vol. 7 and I have a new round of fun questions waiting for you to answer!
One of the things my fans share with me is how much they enjoy playing my Trivia Games. I love hearing about the reactions people have when playing. It is inspiring leaning how people know about my career.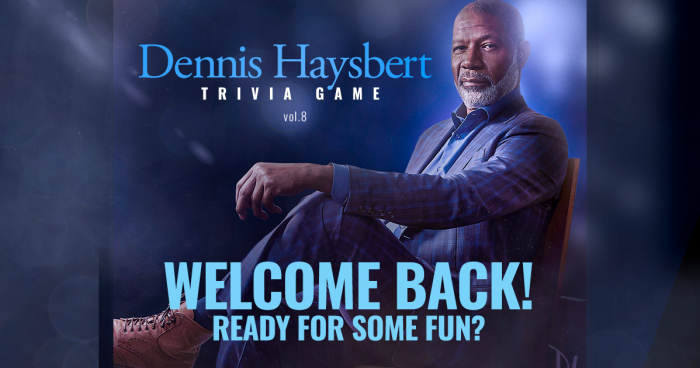 Volume 8 includes NEW questions from Lucifer, Playing With Fire, Breakthrough, and many more! After each question, I share behind-the-scenes insight that you can only get from my Trivia Games. So you'll have GREAT time playing…and you'll also learn a lot as well!
Shout out to Jennenne Macklin for narrating, Bob Thole for providing the score, RGM and Hummingbird Studios for their excellent production.
Ready to play? Click here!
CHECK OUT MY SCREENING ROOM!
Every now and then, we all enjoy kicking-back watching great films and TV shows. That's why I put together a collection of my favorite projects that you can access and watch directly from my official website!

Check out my Screening Room and stream my shows instantly via Amazon Video, Netflix, and Crackle! Throughout my career, I have starred in action movies, romantic comedies, and dramas. Whichever genre if your favorite, you'll find it on my website!
THANKS AGAIN TO MY TEAM
I want to take a moment and say thanks to some great people in my life. Behind the scenes they do a lot of work that keeps my career moving forward. They put in a lot of hours, keep me on schedule, and push me to keep expanding and growing. I appreciate all of you and thank you for making this journey extraordinary.
GEEVANI SINGH AND GS MANAGEMENT GROUP, INC.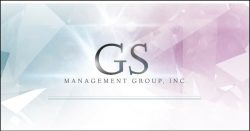 My life jumped into a speeding train 12 years ago when Geevani Singh became my manager. With every twisting turn this fast-life brings, Geevani is my stabilizer. She keeps everything organized, planned, and in balance.
I am grateful for her energy, talent, and dedication.Thank you, Geevani. You are extraordinary.
PARADIGM TALENT AGENCY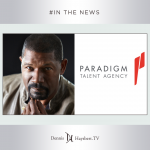 Have you heard the news? This summer I signed with Paradigm TalentAgency. It's an exciting move for me and I look forward to all the great things coming. Shout-out to all the new friends and teammates at Paradigm. Let's do some amazing things together!
MY DEAR FRIEND, JENENNE MACKLIN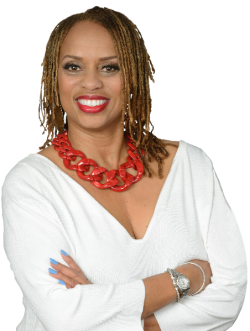 Rev. Jenenne Macklin is a constant source of inspiration in my life and career. She keeps me focused and clear throughout my busy schedule and I am proud to have her on my team.
Jenenne has a new book in the works, called Money Mastery Now that I am looking forward to reading!
Thank you, Jenenne, for being part of my Team and for bringing your incredible talent to my Trivia Games!

PAVING THE ROAD AHEAD: HUMMINGBIRD PRODUCTIONS

Every day I am amazed at how my schedule and body of work comes together. It almost seems like magic. But there is a mastermind behind it all … and her name is G.
Hummingbird Productions keeps me at the forefront of technology, fashion, and digital media. Thank you, G for your vision and dedication. You are astounding.
RGM GLOBAL MEDIA MARKETING AND ADVERTISING: MAKING MY BRAND VISIBLE TO THE WORLD!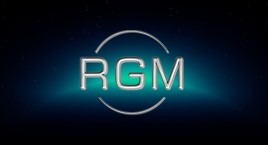 And … now I want to shout-out to Rikk Galvan's firm: RGM Global MMA.
RGM is the digital content developer for the Dennis Haysbert brand and my DH6 Store. RGM is our resident "group of scientists" who create my library of digital content, earning multiple award nominations and worldwide recognition.
RGM builds and maintains my Internet sites, produces my original music, and develops my Trivia Games. Such a great library of work.
MY STYLIST: MARLA REID OF MAKEWAY GURLZ, INC!

From the runway, the boardroom, and a weekend getaway – Marla Reid knows exactly how to keep her clients in powerful wardrobe that is current and elegantly stylish.
Marla keeps me looking sharp everywhere I go. She is awesome.
Learn more about Makeway Gurlz on the GS Management Group, Inc. website!
NEW PHOTOS BY JONNY MARLOW

Do you love my new photos as much as I do? Here's a shout-out to Jonny Marlow and Early Morning Riot.
We did this great photo shoot in the rain right before I traveled to shoot new movie. Jonny has a great eye and I'm so happy we got to work together.
Thanks, Jonny!
SPECIAL THANKS TO YOU
Every day, my career gets better and better thanks to Friends and Fans like you. 2020 has a lot of surprises in store for us, so let's all take a deep breath and get ready for the good things coming our way.
Be sure to keep sending me messages on Facebook, Twitter, and Instagram. I'll respond as fast as I can.
For all business matters, contact me through my manager, Geevani Singh, at this link.
Be sure to visit often because there is always something fun to see, do, and get at www.DennisHaysbert.tv and www.DH6Store.com.
Have a wonderful day and happy holidays!
-Dennis