Dennis Joins the Cast of Disney's All new "Rescue Rangers" – Coming May 2022!
The excitement keeps building for the Disney+ premiere of "Chip 'n Dale Rescue Rangers" on May 20th!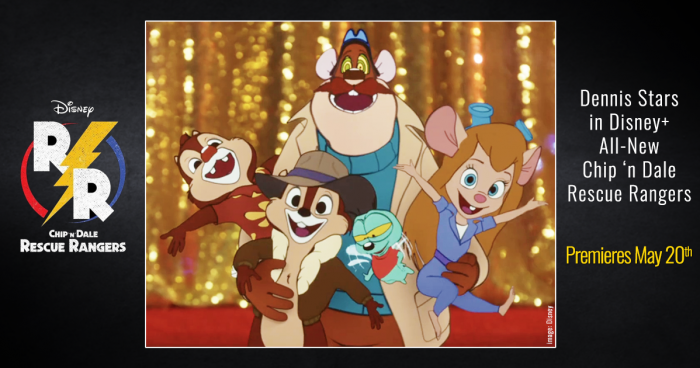 30 years after the original Rescue Rangers series ended, Chip (John Mulaney) works as an insurance salesman while Dale (Andy Samberg) attempts to relive his glory days by getting "CGI surgery." Then, when a cast member mysteriously disappears, Chip 'n Dale reunite to find their lost friend.
I join an all-star cast as Zipper.
This all-new animated update of a classic series is set to delight fans from every generation.
Tell your friends to get ready for the Disney+ premiere on Friday May 20th – and check out the latest trailer below. Want more breaking news? Stay tuned to my Facebook, Twitter, and Instagram for updates!