Dennis Stars in "No Exit"!
The Thriller, adapted from the novel of the same name, is now streaming on Hulu.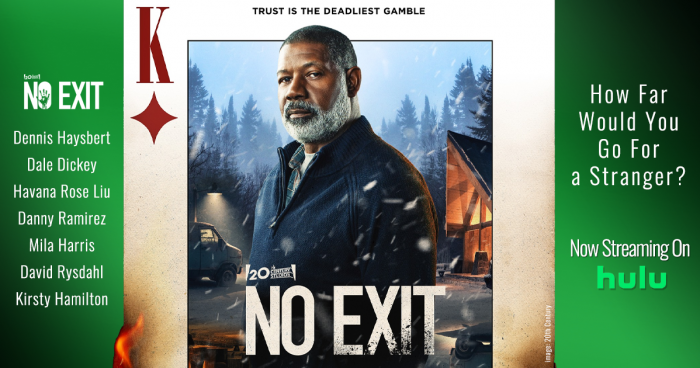 Stuck in a snowed-in rest stop with a group of strangers, a young woman finds a little trapped in a van. Can she figure out who the kidnapper is and save the girl and herself? Or will the kidnapper get to her first.
Produced by Scott Frank (Queen's Gambit), No Exit is a thriller that will keep you guessing until the end. The film stars Havana Rose Liu, Danny Ramirez, and yours truly.
It will stream directly to Hulu on February 25th. Stay tuned to my Facebook, Twitter, and Instagram for updates!