Dennis Joins an All-Star Cast in Welcome to the Jungle!
Dennis stars as Mr. Palmer in the Universal Pictures comedy Welcome to the Jungle.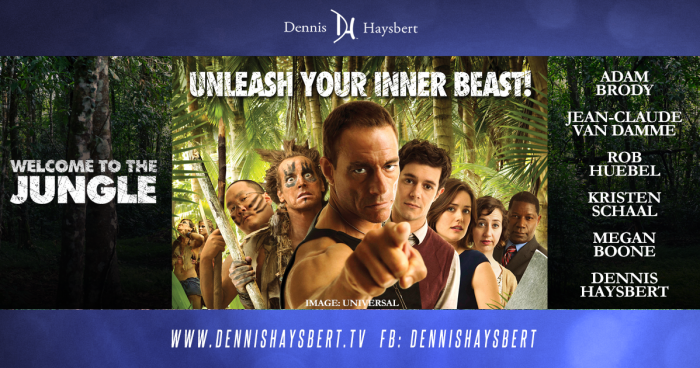 Ever wondered what would happen if a team building retreat went hilariously wrong?
The head of the company, Mr. Palmer, (Dennis) sends a group of co-workers are sent on a two-day team building exercise on a remote island. After an accident occurs and their main team leader is injured, they must fend for themselves and a hilarious Lord of the Flies style scenario ensues.
The cast features Jean-Claude Van-Damme, Adam Brody, Megan Boone, Rob Huebel, Kristen Schall, and yours truly!
You can watch the film in my Screening Room. Check out a trailer below.