Dennis Stars in Secret Obsession – Now Streaming!
Have you heard? My new movie Secret Obsession is available to stream on Netflix!.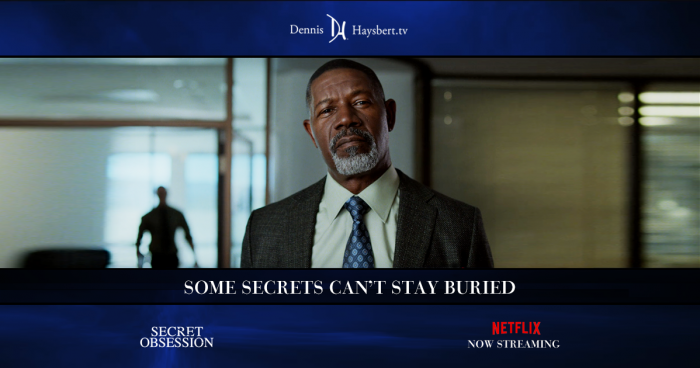 The story is about a woman left with amnesia after an attack. When her memories start coming back, she realizes she no longer knows who to trust… not even those closest to her.
I play the Detective who investigates the case and I assure you there are plenty of twists and turns!
Directed by Peter Sullivan (Jingle Belle, Wrapped up in Christmas, The Wrong Cruise) and starring Brenda Song (The Social Network, Suite Life of Zack and Cody), Mike Vogel (The Brave, What's Your Number), and yours truly (see my film library).
You can stream it on Netflix here.
Also, make sure to keep an eye on my Facebook/Instagram/Twitter pages – because that's where I share breaking news first!
---
Have you played Dennis' All-New Trivia Game Volume 7?
All new questions – featuring fan favorites! Can you get a perfect score?