Dennis Haysbert Stars in NBC Series: "Reverie" – Now Streaming at NBC.com
Did you catch the NBC series Reverie, a Virtual Reality TV Series starring Dennis Haysbert, Sarah Shahi, Jessica Lu, Sendhil Ramamurthy, and Kathryn Morris? If you missed it you can watch all of this season's episodes on the NBC website.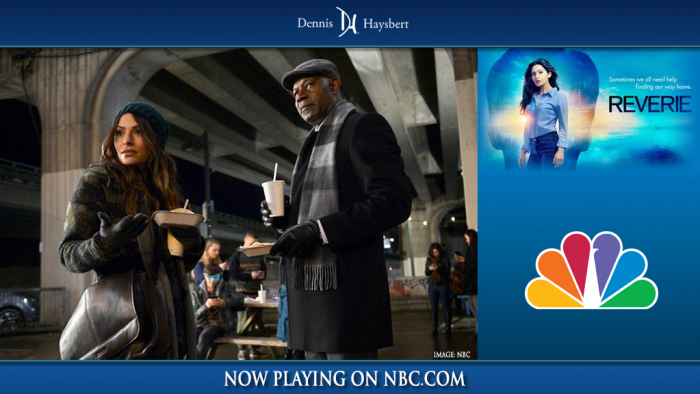 According to Deadline: "Reverie is described as a ground thriller that follows Mara Kint (Shahi), a former hostage negotiator and expert on human behavior who became a college professor after facing an unimaginable personal tragedy. But when she's brought in to save ordinary people who have lost themselves in a highly advanced virtual-reality program in which you can literally live your dreams, she finds that in saving others, she may actually have discovered a way to save herself."
Dennis plays Mara's former boss, now the security chief for the virtual reality company, Reverie. Additional cast members include Sendhil Ramamurthy (Covert Affairs), Jessica Lu (Awkward) and Kathryn Morris (Cold Case).
The series is created by Mickey Fisher and Amblin TV. The show is produced by Universal TV and Amblin.
In 2017 I attended New York Comic Con. I had a great time spreading the word about my new show. Here are some photos from the event.
Excited? Check out a trailer for the upcoming series and make sure to get ready by playing Dennis' ALL-NEW Trivia Game!
Promotional images on this page courtesy of NBC.