Dennis Stars in the Family Comedy Playing With Fire
Get ready to laugh! Dennis joins the cast of Playing With Fire – also starring John Cena, Keegan-Michael Key, John Leguizamo, Brianna Hildebrand, and Judy Greer.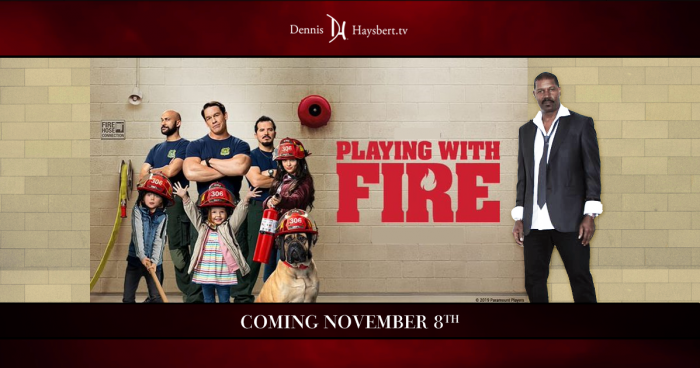 Straight-laced Jack Carson (John Cena) leads a team of elite firefighters. For them, there is no challenge too tough to overcome. But when they rescue a trio of kids, they learn that looking after children is the hardest job there is!
Unable to locate the parents, the firefighters lives' are turned upside down as they struggle to keep both the kids and their lives in order!
Directed by Andy Fickman from a screenplay by Dan Ewen and Matt Lieberman.
Dennis' new comedy is coming to theatres November 8th!
Check out the trailer below and stay tuned to my Facebook, Instagram and Twitter for updates!
---
Have you played Dennis' All-New
Trivia Game Volume 7?
All new questions – featuring fan favorites! Can you get a perfect score?