Dennis Stars in Kodachrome – Now Playing on Netflix!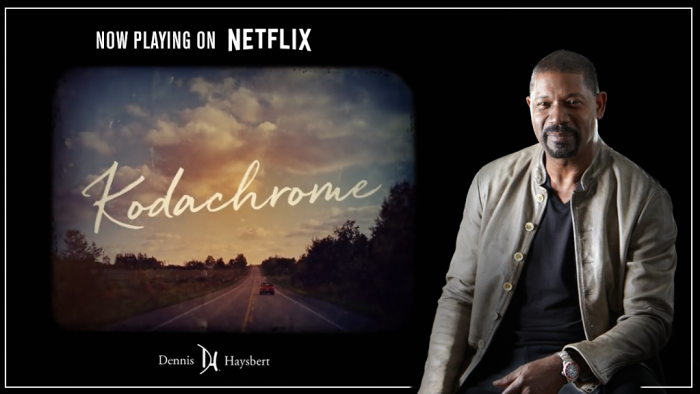 From 21 Laps Entertainment and Netflix comes a new movie about the relationship between fathers and sons.
Kodachrome follows the relationship between a music exec (Jason Sudekis) and his famous father-photographer (Ed Harris). When the father realizes he has some undeveloped precious memories on the discontinued Kodachrome-brand of film, he and his son take a road trip to Kansas to get the film developed before the processing technology disappears forever.
Says Dennis: "When I first read the script, I was drawn to the father-son dynamics in the story. It has a lot of heartfelt, touching moments that many of us relate to. In fact, in the film, I help the father and son characters reunite and take a healing road trip, together."
Kodachrome also stars Elizabeth Olsen, Wendy Crewson, and Bruce Greenwood.
See the trailer below!
Promotional video courtesy of Netflix.