Dennis Stars in the New CBS/Syfy Series, "Incorporated" — Premiering Nov. 30th !
In February 2016, Syfy announced the Matt Damon and Ben Affleck series, "Incorporated," is green-lit for a 13-episode series to air on Syfy in 2016!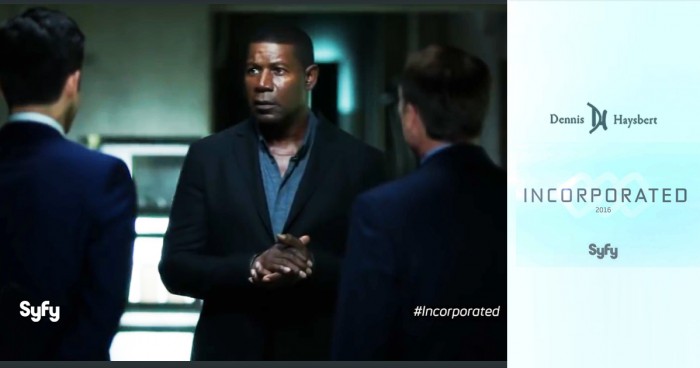 Set in the future where corporations control everything, Dennis plays Julian, the feared head of security at SPIGA. According to Syfy president Dave Howe "The most powerful science fiction holds up a mirror to our world, Incorporated is exactly that type of smart, provocative series, delivering a fresh, edge-of-your-seat thriller that challenges notions of the world we live in today."
The talented cast features Dennis Haysbert, David Hewlett, Ian Tracey, and Julia Ormond. Stay tuned to Dennis' Facebook Wall for info — and read the announcement story in Variety, here.
Watch a trailer for the show below: