Catch Dennis in "Experimenter" — Now Playing!
Now Playing, see Dennis in the all-new film "Experimenter," starring Peter Saarsgard, Winona Ryder, Kellen Lutz, John Leguizamo, and Dennis Haysbert.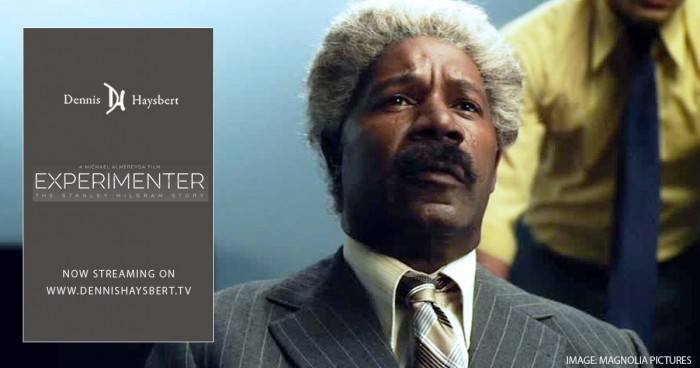 "Experimenter" follows 1960s social psychologist, Stanley Milgram, and his controversial experiments at Yale University. Subjects were instructed by an authority figure to administer a shock to a stranger in another room, measuring test subjects "likelihood" to follow orders.
Check out the latest trailer below. Here is a link to the official movie site. You can watch the "Experimenter" instantly via Amazon, just click here and see it in the Screening Room. And, to read the great reviews and get tickets from Fandango, click here!
Shop Dennis Haysbert's official DH6 Store here!