Lucifer Season 5B – Now Streaming on Netflix!
The new season of Lucifer is Now Streaming!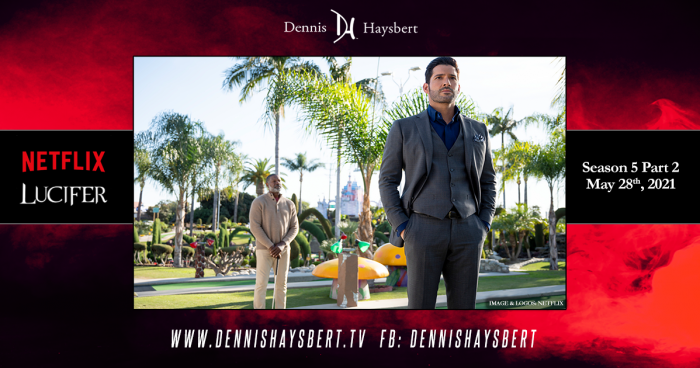 Season 5A ended with a surprise, the appearance of God. Now he is here and ready to work things out with his children.
The series follows Lucifer Morningstar (Tom Ellis) who resigns his throne to live in Los Angeles. Throughout the first 4 seasons, the show has pushed boundaries earning a loyal audience and vast critical acclaim.
"I am excited to join the cast and play the great almighty," says Dennis. "It's a great role and after playing President, I'm excited about playing another powerful character."
Fans have waited to see what happens next. They will find out on May 28th!
Until then, check out this trailer for season 5B.