"American Justice" returns to A & E with Dennis Narrating!
Dennis add his iconic voice to this revamped series returning Friday, August 20th, 2021! That's right … American Justice returns to A & E!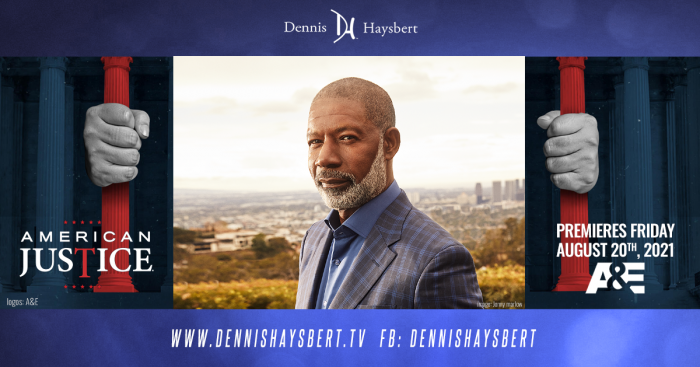 Running from 1992 to 2005, American Justice covered some of the most memorable cases from Jeffrey Dahmer to the Wells Fargo Heist. Now the series returns with new cases – and Dennis Haysbert narrating every episode.
Looking at popular cases through the prism of those who participated, American Justice gives a unique behind the scenes look into how these cases were adjudicated and how those involved were affected. The series includes cases that dominate the headlines, along with cases you would not otherwise hereabout.
The first episode premieres Friday, August 20th at 10/9. Check out the trailer and share with friends!